And, no, I don't use it in my truck either. It's been broken for five years and what irks me is that I'll have to fix the A/C in order to sell the vehicle. At one time I thought that A/C in cars was the worst feature ever but it was bumped to number two when some brain-dead marketing executive (excuse the redundancy) decided to put DVD players in them.
It used to be that people only used A/C when it got hot. Nowadays, it seems like people have lowered what 'hot' is from say, 90 to 80 and, thus, the A/C runs every day from mid-June to early September.
Cutting back on our A/C usage would be an
easy
way for everyone to chip in and reduce our energy consumption. I wonder why no one ever proposes this? I'll admit I do it for personal reasons but what about all the blowhards out there who are always lecturing us on our habits and yet never change their own? Brian: 1, loudmouth hypocrite: 0.
[ 2 comments ]
( 1539 views ) |
permalink
---
here
and I submitted the entry to
Linux on Laptops
too.
[ 1 comment ]
( 1200 views ) |
permalink
---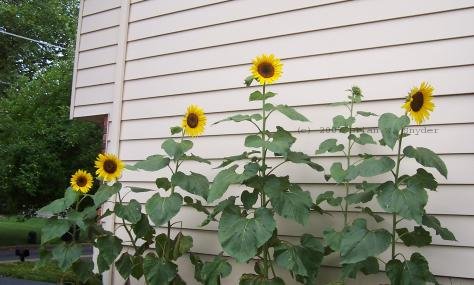 I was going to use this post to make some comments about
Mr. Hypocritical
but I decided against it because all Americans should educate themselves on his inconvenient reality. These sunflowers are American Giants and the package said they can grow to be 8-14 feet. The tallest one there comes in over seven as of today.
As for my garden, the storm we had a few weeks ago really did some damage. Most of the tomatoes were blown down, cage and all, and many had snapped branches. However, none were uprooted and there is red out there and I've already picked about a half dozen tomatoes. Since none were uprooted, I am optimistic for a good bounty.
Given my minimal carbon footprint, I feel good that I have offset what I emit. Aside from the garden and flowers, the air conditioner that cools the main floor of the house is still wrapped in the winterizing plastic!
[ add comment ]
( 1303 views ) |
permalink
---
Dog chews and eats nearly $750; most recovered
From the story:
"
After finding out what happened, the family collected the pieces of money, cleaned them as best the could, put them together and swapped $647 for fresh currency at a bank
."
Makes you wonder what the money you've handled has been through, doesn't it?
[ add comment ]
( 1274 views ) |
permalink
---
I didn't hear a lot of griping about gas prices when I was there but things in general are more expensive. The gas price I saw is typical throughout Ontario according to
ontariogasprices.com
. Other prices I saw were a dozen eggs cost about $2.10. A 1/2 gallon (2L?) of milk was $2.45; Canadian of course. The local exchange rate was 2%; 98 US cents == $1 Canadian. Officially it's .955/1 according to
x-rates.com
. I just paid $1.81 for a 1/2 gallon of milk here and I rarely buy eggs when they are more than $1/dozen.
I found out that the Kingston area of Ontario has a
doctor shortage
. According to Wikipedia, the metro population of Kingston is about 152,000. With 20,000 without a doctor (are they uninsured then or just completely without any means to get medical treatment?) out of 152,000, that's 13.15% of the population. If we take the generally agreed upon number of uninsured in the US at 40 million, that works out to be 13.33% here. I don't know if 'doctor shortage' = 'uninsured' but I do know that if there is a doctor shortage, the amount of uninsured people is not the main healthcare issue that needs to be addressed.
I was not totally without Internet access. The local library, open three days a week, had Internet so I was able to get online for about 20 minutes one day just to check email and the news back home. There was a coffee shop that had wi-fi but it had closed down within the past week; just my luck. The nearest McDonald's to where I was, about 20km, did not have wi-fi.
When I crossed back into the US, at the line where the car is supposed to stop at the border checkpoint I saw some apparatus that looked a little like a cell phone tower except it had large gray squares, maybe 18 inches square, about 6 on each one, one at each divider between the lanes at ground level. I wonder if they are radiation detectors. I decided not to take a picture of one because while I am sure the Homeland Security folks are really nice and friendly, I didn't feel like spending an afternoon with them, lol. Whatever they were, I've never seen anything like them. We passed through after a few questions from the border guard, as usual and, as usual, it felt great to cross the border back into the US.
We stopped at the Ft. Drum exit off 81 to gas up ($3.06/gal) and grab a quick bite at McDonald's. Aside from the welcoming site of American flags and listening to American radio stations, I saw a trio of our bravest from the 10th Mountain Division entering the McDonald's. Even though I was still 250 miles from my house, I knew I was home.
[ add comment ]
( 1331 views ) |
permalink
---
Locally, the biggest story was that a
soldier
from Kingston was killed in Afghanistan on July 4 and the funeral is being held today.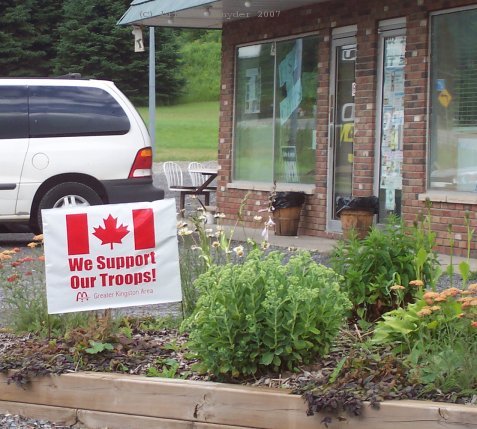 [ add comment ]
( 1289 views ) |
permalink
---
I'll have another post in a day or two about my trip and maybe post a few pictures.
[ add comment ]
( 1151 views ) |
permalink
---

For some odd reason, my alma mater decided to change their secondary logo, pictured above, and they must have used some art-school dropout (excuse the redundancy) to design the Panther logo pictured above. Below is the most recent panther. I never thought it was great either but at least it's clearly a cat.

[ add comment ]
( 1139 views ) |
permalink
---
Remember to fly your flags and read the Declaration of Independence on the 4th.
Here's
the link
to the post that explains what I did last July 4th. As for this one, I'll probably just go see the fireworks and spend time with the family, aside from, of course, flying the flag and reading the Declaration of Independence. I usually read through it two or three times a year including on the 4th. I think everyone should do the same.
[ add comment ]
( 1165 views ) |
permalink
---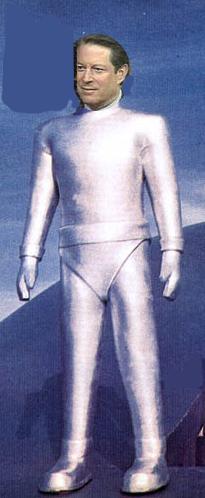 [ 1 comment ]
( 1655 views ) |
permalink
---
[ add comment ]
( 1241 views ) |
permalink
---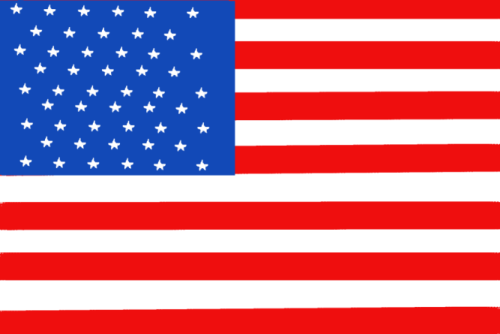 "Painted" freehand on my laptop computer by me; used
GIMP
. Ok, so I'm no Jasper Johns.
[ add comment ]
( 1271 views ) |
permalink
---
<<
<Back
| 19 | 20 | 21 | 22 | 23 | 24 | 25 | 26 | 27 | 28 |
Next>
>>